RESUME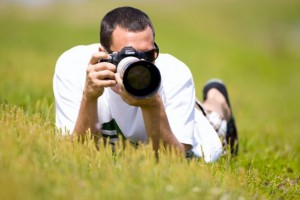 Thanks for taking time to checkout my personal website. I was born December 18th, 1978 in Richmind Indiana. I moved to the Tampa area in 1980. I started taking graphic design classes in high school. In October 1997 I attended Remington College in Tampa. I  graduated with a degree in graphic design with honors in  January of 2000. I started working in my field as a designer at Valpak in April of 2000 and  moved to Indian Rocks Beach. Later that year I purchased my first surfboard and surfed as much as I could. I've been hooked ever since. In July 2002 I moved to Sunset Beach, Treasure Island and started a surf report for the gulf coast called Gulfster. Gulfster.com is still around today and is Florida's most looked at surf website with over 2 million unique users since its inception. In May 2005 I took a job with Bay Publications designing real estate ads in Clearwater. I purchased my first DSLR (Canon 20D) in 2005 and my images helped put Gulfster on the map in the surfing world. In January of 2008 I took a job with Eastern Surf Magazine and moved to Brevard County in search of better waves. I still live in Brevard County today.
PROFESSIONAL EXPERIENCE

April 2013 – Present
Pace Media, Indian Harbour Beach
Art Director
Handled all graphic design needs for Deland Kia,  Daytona Toyota, Palm Coast Ford and Hutchinson Kia.
Designed direct mail programs for car dealerships nationwide.
July 2002 – Present
Gulfster.com
Owner
Created and developed a daily surf report website and associated branding for the gulf coast of Florida. This site has had more than 2 million users in it's time and averages more than 3,000 visits daily. Continue to create successful, inexpensive ad campaigns to accommodate small businesses.
January 2008 – April 2013
Eastern Surf Magazine, Melbourne Beach
Art Director
Handled magazine ad and editorial layouts. Maintained a standard for branding the company. Published and press checked a
25k magazine run every 8 weeks. Handled daily website deadlines.
May 2005 – January 2008
Bay Publications, Clearwater, FL
Graphic Artist
Designed print advertising for Real Estate publications in the Tampa Bay Area. Handled customer service directly with clients.
April 2000 – May 2005
Valpak, Largo Florida
Graphic Artist Desktop Specialist
Designed ads for direct mail nationwide. Created spec ads for sales force. Gained valuable skills in over 5 years in a corporate environment. Helped train coworkers on new programs and work flow.
EDUCATION

September 1997 – January 2000
Remington College, Tampa
Associate of Science Degree in Graphic Design and Video Production
ADDITIONAL SKILLS

Senior Graphic Design Specialist with over 17+ years of experience in the management of the complete design process, from conceptualization to delivery. Skilled in Adobe Creative Suite, Microsoft Office and web design applications. Provided tech support company wide. I also work as a freelance photographer in my free time.
VOLUNTEER WORK
American Cancer Society
11 Year Volunteer with the Reaching Out To Cancer Kids Art Program, with the mission of helping families cope with cancer.
Junior Achievement Program
Active member in the Junior Achievement program, which helps empower young people to own their economic success.
Habitat For Humanity
Active member in a nonprofit, ecumenical Christian housing organization building simple, decent, affordable housing in partnership
with people in need.
DOWNLOAD RYAN CLAPPER'S RESUME IN PDF FORMAT